The Conference of Irish Historians in Britain was founded by Marianne Elliott and Roy Foster in 1976, and has met on a biennial basis since then, moving around universities in England, Scotland and Wales. It is the only organization of its kind in this island, and has played a pivotal role in raising the profile of Irish history in British universities. It brings together established scholars, early-career academics and postgraduate students to discuss new research.
The current organisers are Ian McBride (ian.mcbride@history.ox.ac.uk) and Caoimhe Nic Dháibhéid (c.nicd@sheffield.ac.uk).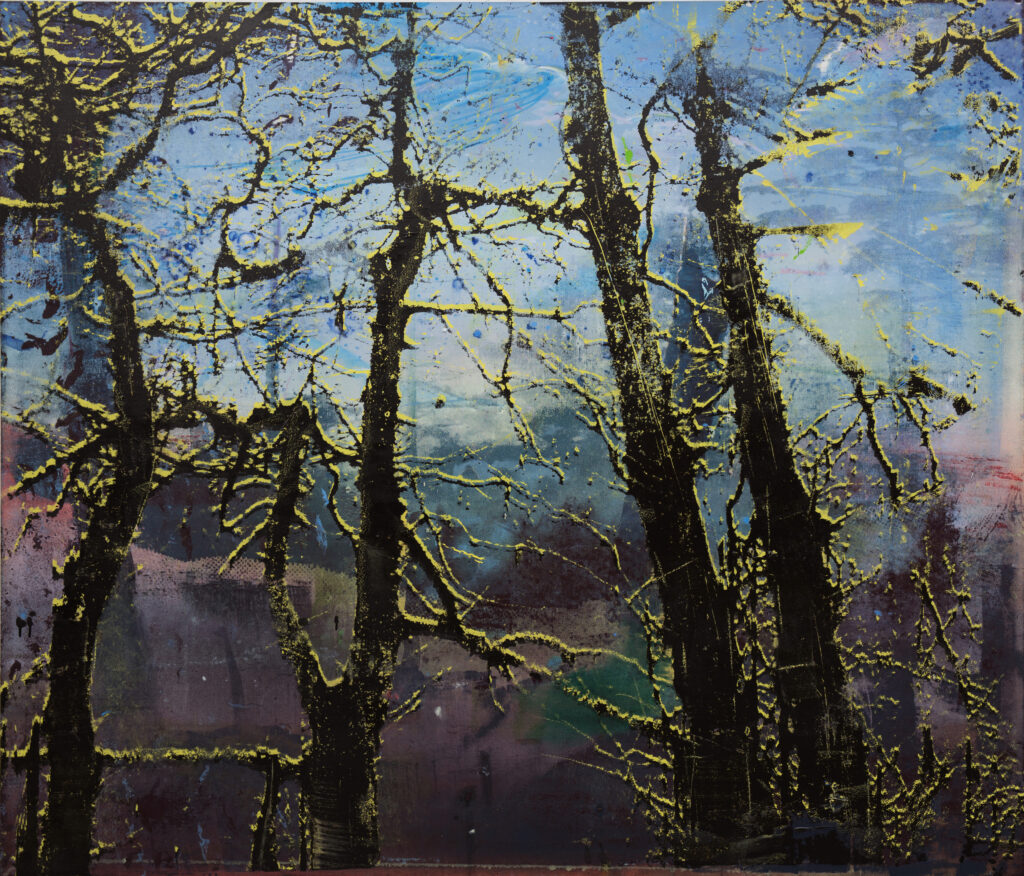 Our background image is Elizabeth Magill's 'Anterior', oil and screen-print on canvas, 2018, and has been reproduced with the kind permission of the artist. Magill is an Irish painter working in London. Her beautiful and haunting landscapes, influenced by the country and coasts of Northern Ireland have been exhibited around the world.