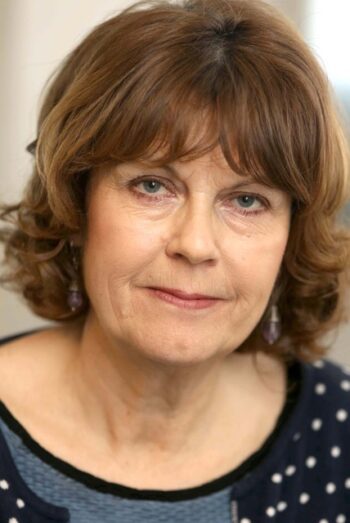 Eudora Welty "Where is that voice coming from?", New Yorker (1963)
Martin Dillon, The Shankill Butchers (Hutchinson, 1989)
Seamus Heaney, Station Island (Faber and Faber, 1984)
Andrew Boyd, Holy War In Belfast (Anvil Books, 1969)
Anna Burns, Milkman (Faber and Faber, 2018)
I read Eudora Welty's "Where is that voice coming from?" long before I was a journalist. It stayed with me and has been my guide. Most of the reporters covering loyalism during the 1990s were men, preoccupied with establishing which paramilitary was 'brigadier' of which swathe of housing estates. I was far more interested in Welty's question. She began to write the story immediately after she heard that someone had assassinated civil rights leader Medgar Evers in 1963 in her home state of Mississippi, and delivered it to the New Yorker within days.
The narrator is the killer, and he is driven by his own sense of having been hard done by, while this black man is out in his new white car 'planning still some other ways to do what we tell 'em they can't.' After he shoots his victim, he is satisfied that this is the only way left for whites to stay ahead: 'Now I'm alive and you ain't. We ain't never now, never going to be equals and you know why? One of us is dead.' Back home, his wife reminds him that some columnist has been 'drumming it in' that it would be a good idea to shoot some of 'these agitators'. Sinking back into his habitual state of resentment, the narrator responds, 'Find some way I don't get the credit.'
Sectarianism has the same dynamic as racism. Paramilitaries listened, heard belligerent messages from their 'betters', and did what they took to be their bidding, only to be denied. After the loyalist ceasefire in 1994, one former killer said to me of unionist politicians, 'We've sheathed the sabre, they can't rattle it any more.' And just a few weeks ago, a loyalist agitator claimed that the one good thing to come out of the British 'Betrayal Act', meaning the Brexit deal, was that it would fuel unionist resentment. Not what anyone could call an inspiring political vision.
When I was pregnant with my first child, I had a book that told me things like, 'your baby is now the size of a jar of marmalade.' This was delightful and exciting.  However, for some perverse reason I also read Martin Dillon's The Shankill Butchers. Published in 1989, this is a journalist's chilling and disturbing account of the activities of a gang that cruised in a black taxi through the streets of North Belfast during the early 1970s picking out and kidnapping lone Catholics.  They would take them off to their drinking dens where they would torture and kill them with butchers' knives.  Dillon used police records, court reports, interviews and history books in his research and the book remains a model of responsible framing.  What emerges is a portrait of men who were psychopaths but they also were extreme products of a dysfunctional and collapsing society.
When I interviewed the artist Dermot Seymour, who grew up on the Shankill Road, for my book Northern Protestants – An Unsettled People in 1999, he recalled how his mother warned him to stay away from 'bad articles' and how once, the Butchers' leader, Lenny Murphy, tried to pick a fight with him. Seymour cleared off. He described 'a world of inferiority complex' where history is reduced to retaliation. The first time I interviewed the late David Ervine, who emerged from the UVF to become a truly progressive unionist politician, we sat at a large table with perhaps 12 empty chairs. There was still a photograph of the leering face of Murphy on the wall, and I wondered about the kinds of decisions that had been taken in that room.
You would think from the way it is hauled out constantly that the only poem Seamus Heaney ever wrote was The Cure At Troy. Wonderful as it is, I am sick of hope and history rhyming – and in any case, they still don't. My own belief is that there is a Heaney poem for every occasion. My father gave me the early books as they came out in the 1970s. I think he was proud to see the rural Co. Derry words he knew made important by a poet from his own part of the world. As time went on I would buy the new books myself, appreciating the poems for their accomplished loveliness, and increasingly engaged too as Heaney wrestled in poetry and essays with his sense of responsibility to his poetic vision, and the sometimes conflicting responsibility he felt in relation to the people of the North. He described with sorrow the break-up of neighbourly relationships, the loss of ceremony, the isolation of outsiders. He celebrated what he called 'moments of achieved grace'. As well as other, ordinary, marvellous things.
It is hard to choose one book, but it is in the 1984 collection, Station Island, that he most directly confronts his sense of inadequacy as a human being and a writer, in the face of political violence – and mortality. The title poem is a long sequence of sections structured around a pilgrimage to Lough Derg. His encounter with the soul of a young relation, the victim of a sectarian assassination, 'a bleeding, pale faced boy, plastered in mud', is extraordinarily moving. The boy accuses the poet: 'You confused evasion and artistic tact./ The Protestant who shot me through the head/I accuse directly, but indirectly, you/…..you whitewashed ugliness and drew/the lovely blinds of the Purgatorio/and saccharined my death with morning dew.' As a journalist, I wrote about some of the victims of the next generation of the gang that killed Heaney's young second cousin at a bogus UDR checkpoint. We, too, had to choose our words carefully to avoid wounding people or firing people up with rage in those years before we reached 'the far side of revenge'.
I bought Holy War In Belfast by Andrew Boyd in an old bookshop on North Street in the city sometime in the 1980s, along with The Alice B Toklas Cookbook. Toklas, who was Gertrude Stein's companion, was famed for her hashish fudge. The shop is long gone. I lost the cookbook, but not the history, a first edition from 1969 when it was priced '8/6 or 43 new pence'. It is primarily a history of rioting, from the 17th century to the earliest days of the Troubles. Boyd was a socialist and a trade unionist who deplored both capitalism and fascism and the appalling impacts they had on the poor. He describes the expulsions of Catholics from the shipyards, and how, when a delegation of these workers suggested Sir Edward Harland should call the Orangemens' bluff and shut the yards, he responded that this was 'preposterous'. The workers then reminded him that he had twice closed the yards in recent times to enforce cuts to wages.
Boyd concludes that while the Orange Order continues to 'perpetuate the anti-Catholic doctrines proclaimed in public by militant Protestants and Unionist politicians', the cycle of confrontations would continue. The Reverend Ian Paisley was a reincarnation of the Reverend Hugh Hanna, known as 'roaring Hanna'. Terence O'Neill's attempt to build bridges failed because these prejudices 'were more than he could overcome'. (In his 2001 The Shape of Irish History, A. T. Q. Stewart similarly sees the old patterns endlessly repeating: 'the whole of Irish history is an all-purpose arsenal of abuse'.) Cheating a little here, I will say that the slim Holy War in Belfast should be read along with Jonathan Bardon's enormous and excellent A History of Ulster.
Anna Burns has rightly and properly won the Booker prize, the Ewart-Biggs prize and just about every prize going for her brilliant and darkly hilarious novel Milkman, published in 2018. If I was asked to choose just one book that is utterly, breathtakingly original, and tells you just about everything that it is possible to know about the Troubles (as well as about how to write), it would be this one. Set during the violent times in a fragment of a shattered city, it is a girl's coming of age story told from the vantage point of 'the era of psychological enlightenment', when the narrator is able to look back and see that among all the forces ranged against her, she too was complicit in 'the downfall of myself'.
Middle Sister dislikes the 20th century and chooses to walk through the streets of her area reading 18th and 19th century novels. In the claustrophobic enclave in which she lives with her mother and sisters, this behaviour is deemed an aberration and she is warned by her victim-blaming friend that it is putting her life and her reputation at risk. She is an unconventional woman in an armed and aggressive patriarchy in which women are under constant surveillance. She is at risk of being seen as one of those girls who might cease to be tolerated: 'if it was deemed they did not defer to males, did not acknowledge the superiority of males, might even go so far as almost to contradict males, basically, the female wayward, a species insolent and far too sure of herself'. The novel charts Milkman's sinister encroachment on her. There's tenderness too, mostly thwarted, and there are good and kind people. The ending is tentatively hopeful.
For readers daunted by the tangled Northern riches of Burns' prose, there are two excellent audio book versions, one read by Brid Brennan, and one by the author herself.
Women's voices have largely been overlooked in discourse from and about the North. The Women's Coalition, which did transformative work during negotiations for the Good Friday Agreement, often gets a couple of lines at most in male accounts of the period. Monica McWilliams' soon to be published memoir will correct that. Fionnuala O'Connor, who wrote the fine In Search of a State – Catholics in Northern Ireland in 1993, should, to my mind, have been listed as one of the authors of the sombre and invaluable Lost Lives, for which she provided a linking historical narrative. Today, dazzlingly talented work across all the literary genres is appearing from innovative emerging writers like novelist Michelle Gallen, poet Gail McConnell, and memoirist Kerri ni Dochartaigh. We are on the cusp of a great womanly literary flourishing and it will change and change utterly how we look at the conflict and its legacies.
Susan McKay is a journalist and author from Derry, currently writing a book about borders, for which she was awarded an Arts Council NI major individual award and a bursary from the Joseph Rowntree Charitable Trust. Her book Northern Protestants – On Shifting Ground will be published by Blackstaff in April 2021, along with a re-issue of her Northern Protestants – An Unsettled People from 2000. She is a former Northern Ireland editor of the Sunday Tribune, and has won several awards for her journalistic writing and documentaries. Her work appears in publications including the New Yorker, the New York Times, the London Review of Books, Dublin Review, the Guardian and the Irish Times. Previous books include Bear In Mind These Dead, published by Faber and Faber in 2007. She was one of the founders of the Belfast Rape Crisis Centre in the 1980s.