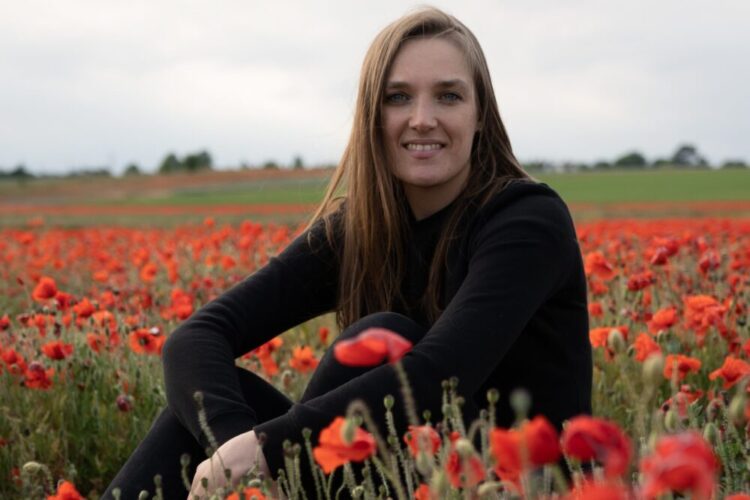 When I packed in my job in IT to move to London and start a degree at King's College, it would be fair to say my knowledge of Ireland and its history was limited. As a (slightly) mature student, I couldn't even blame my ignorance on youth.
But the books on that first reading list gave me a grounding in the subject that eventually took me from undergraduate module to full-on PhD study – and many of those books are still among the best-used on my shelves. For this blog post, I've decided to hone in on five works about the Northern Ireland Troubles that proved invaluable – and continue to prove invaluable – in shaping my interest and knowledge of this period.
Lost Lives
The history and historiography of Northern Ireland and the conflict which emerged during the 1960s requires students to get to grips with a huge number of people, places, concepts and acronyms. This challenge, though, is made easier by the existence of reference works and websites. Students can find detailed and summarised chronologies, directories and online archives. A few of my most commonly referred to works have, and continue to be, Elliott & Flackes Northern Ireland: A Political Directory; Bew and Gillespie, Northern Ireland: A Chronology of the Troubles 1968-1999; and the Conflict Archive on the Internet (CAIN, https://cain.ulster.ac.uk). But the most dishevelled book in my collection – which owes that state entirely to my own hands – is Lost Lives. The hours of work that lie behind this index of lives lost to the conflict will have been tremendous. The work has, and continues to be, of use to scholars who scour its pages to generate data for their own quantitative assessment. The experience of doing so myself has been truly humbling because, apart from being an admirable work of reference, the careful and caring accounts of the people it portrays, and the stories of bereavement, cannot fail to move its readers.
Explaining Northern Ireland
The next category of work I would recommend both to relative newbies (like myself) and experienced scholars would be those that put the 'meat on the bones'. John McGarry and Brendan O'Leary have been my favourite authors in this regard: their co-written books and articles have been tremendously helpful. The Politics of Antagonism comes a close second to their Explaining Northern Ireland in terms of books I would suggest are essential reading for the novice. McGarry and O'Leary present a balanced discussion of various viewpoints and account for the discrepancies and arguments that can be made against them. By doing so, they help the reader to see the conflict in a different light and provide the grounding for analysing a variety of primary sources. More recently, O'Leary's A Treatise on Northern Ireland is fast becoming a new favourite of mine.
The IRA: A Documentary History
This brings me on to Brian Hanley. I admire Hanley's work because it never fails to provide me with detail and clarity. His books and articles are packed full of characters and events, helping to demystify the complex and interlinked timeline of topics. Hanley's work has been especially helpful, for instance, in pulling together the threads of the fissiparous history of Irish republicanism. Of note is his The Lost Revolution: The Story of the Official IRA and the Workers Party, co-authored with Scott Millar. But The IRA: A Documentary History remains my favourite. That's because, in addition to the reasons already stated, the book is unmatched in bringing the primary sources to life. And, without wanting to suggest that I'm selecting a book based on the pretty pictures, the illustrations in this work are invaluable. As an undergraduate student who was yet to set foot in an archive, it was exciting to see images of the primary source material that we would normally only access as extracted quotes. As a PhD student working on the subject, it is still a gift to see images of works I haven't yet accessed in the archives myself.
Armed Struggle
Armed Struggle by Richard English is my favourite work on the immediate topic of my PhD research: the campaign of the Provisional Irish Republican Army. There are many reasons for that. The text is detailed, engaging and highly accessible. And, in my opinion, the book provides a rich and balanced account of a contentious history. One of the main attributes of Armed Struggle is that it draws focus to the political and PR concerns of a paramilitary organisation, and explores how these factors interact with the more visible and headline-grabbing outcome of the campaign: the perpetration of violence. But the element of the work that has been most influential on my own research is English's dispassionate analysis of violence that resulted from the author's conscious effort to avoid the 'hazily romantic' or 'unhelpfully condemnatory' tones which can permeate the literature (although a scan of book reviews in the media suggests that this hasn't been a unanimously popular characteristic of the book).
From Civil Rights to Armalites
Niall Ó Dochartaigh's From Civil Rights to Armalites is a fine example of a work which draws attention to the benefits of micro- or regional studies. The book focuses on the city of Derry in the late 60s and early 70s, pulling upon a wide variety of primary source material that allows Ó Dochartaigh to tap into the local dynamics of the events on the ground. Oral history and local newspaper reporting appear to have been instrumental to his uncovering of the interwoven stories and experiences of Derry's citizens. This book, and Ó Dochartaigh's wider body of publications, have inspired me also because of the attention to detail: text laden with references to a wide range of primary source material is something I associate strongly with the author. I would extend the same compliments (that is, bearing the fruits of a regional focus and an extensive grounding in primary source material) to a very recent publication: Thomas Leahy's The Intelligence War Against the IRA.
Rachel Caroline Kowalski is a Wolfson Scholar and DPhil candidate at the University of Oxford. Her research concerns the character of the violence that was perpetrated by the Provisional Irish Republican Army between 1969 and 1979. Her thesis is supervised by Professor Ian McBride and Professor Marc Mulholland.